About Back 2 The Basics
Back to the Basic (B2TB) Organization is a mentorship and education organization that believes building foundational leaders is possible in every individual. B2TB provide mentoring, coaching, education, and life skill enhancement training to help young people develop career potential and to improve their connections to advanced education. Our goal is not only to expose youth to everyday societal problems but also to strengthen their minds through mentoring, traveling, academic enrichment, knowledge about drug abuse and AIDS, peer resistance skills, leadership development activities along with discussion on the importance of positive social attitudes and behaviors.
B2TB guides their youth through the present as they plan to thrive in the future. Our motto is to help them believe they have a chance at life. Our core belief is to build solid foundational leaders for this generation making it better for those to come by channeling community service programs that are effective and address the social, cultural, education, and recreational needs. B2TB serves as a resource, advocate, expert and provider of quality mentoring and teaching.
President/Founder Brent D. Johnson Sr.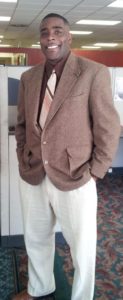 Brent D. Johnson Sr. is a basketball coach/mentor for at-risk youth in the Auburn Gresham/ Englewood community, who've help youth recognize their full potential on and off the court /field. A father of his own team of 10 children began his passion of coaching in his home town Atlanta, GA later moving to Chicago. And although Brent has been athletic, and setting many records in many fields—some still remaining such as his High School cross country record.
Brent became a passionate player. This passion later grew to becoming a passionate coach for his children in their aspirations for various sports. Brent and his wife home quickly became the house to inspire his children friends as well, seeing how they would sometimes never leave; developed a passion to want to be the role model that he noticed many of these youth were lacking in their own homes. It has been 7 years of coaching and 20+ years of mentoring on various levels— (high school, NFP agencies, and several park districts); which indicate an accomplished cycle. Brent now feels a positive renewal of faith to branch out further by creating dynasties of youth throughout the city of Chicago and various states.
Today, Brent offers a wide-range of knowledge when it comes finding your purpose, believing in your talent and reproducing the greatness that resides on the inside of every youth that comes through his doors. The CEO of Back to the Basics, Brent Johnson is on a mission to develop strong leaders by teaching the fundamentals of life through mentoring, traveling and sport enrichment camps. Brent Johnson believes in a healthy life style- spirit, mind, body, and soul—the youth of Back to the Basics (B2TB) will experience a holistic approach to living a life worth living.
Co-Founder Mattie Stanford-Johnson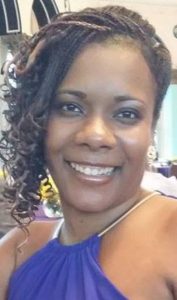 Mattie Stanford-Johnson is a luminous mentor and motivational speaker for this generation and those to come. Her bravery as a leader has given her the nickname #moderndayharriett. She can be found in odd and mundane places helping many out the grip of devious influences. Receiving a B.A. in Business Administration, Masters in Education, and currently finishing up her Doctoral Degree of Education in Organizational Leadership, she uses her education as well as experience to create new standards of personal and professional development within various areas of life. Mattie is the Co-founder/ Executive Director of Back 2 the Basics Organization, an emerging organization that believes in building foundational leaders throughout various homes, neighborhoods, communities, cities, and eventually globally. Mattie has decided to live by choice NOT chance. She passionately help individuals move to higher ground in an inspired and uplifting way. She is a breath of fresh air that whispers, "Be motivated, and not manipulated."
As a mentor—Mattie has inspired hundreds of youth and others by listening and filling knowledge gaps that speaks to the soul. Mattie is the mentor that not only provide direction, advice, and encouragement but pushes the mentee to act upon what is given.
As a motivational speaker, she has helped changed many people profoundly on an emotional and/or mental level while assisting in personal and professional growth to all that have encountered her wisdom.