Building Foundational Leadership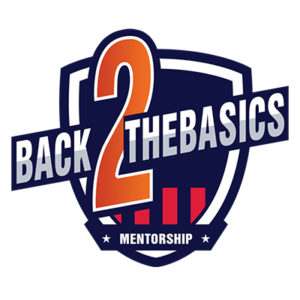 To Whom It May Concern:
In a time where many of our youth feel their lives have become complicated, we have made it our mission to help alleviate such feelings of overwhelming challenge, by taking them "Back to the Basics."
Back 2 the Basics is a community organization designed to teach young men and women that by making good decisions today, they will be in a position to not only survive, but to thrive as they progress in life.  Our core goal is to build solid, foundational leaders by channeling community service programs that are effective and address social, cultural, educational, and recreational needs. Back 2 the Basics (B2TB) serves as a resource, advocate, expert and provider of quality coaching, mentoring and teaching.
B2TB community basketball team, "Team Dynasty," teaches life lessons through basketball. In the last three years the team has consisted of young men and women from our community.  They have won fourteen 1st place Chicago Park District Championships and seven 2nd place championships. The team was designed to build character, discipline, respect, and sportsmanship. We stress simplicity and the adherence to fundamental principles for life through basketball.
B2TB is appealing to everyone that holds the belief that it is their duty help rebuild and restores our community.  It MUST start with us. NO ONE is coming in to save our community or our children—but we as a community can help build a place for these young men and women. Partner with us as we build this community traveling basketball/mentorship program. The funds will be used to purchase a 15 passenger van that will be used to safely transport kids to practice, games, events, and to return home. Today, we are asking you to help us offset our community team participation costs.
We are hopeful you will be able to support us at this time, and please know that any help would be greatly appreciated.  In any event, we extend our gratitude for your consideration, as well as past support you have shown this community.
If you choose to sponsor our activities such as: trips, tournament fees, uniforms, transportation expense, or food for fundraisers, please make all checks payable to "Back to the Basics".  Upon request, we will send you a receipt for your generous donation.
Respectfully,
Brent D. Johnson Sr., President/Founder
Listed below are the Team Dynasty Tier Donor Level Options for our 2017 season.
Please read our policy for donations.
BACK 2 THE BASICS WILL NOT SELL, TRADE, SHARE OR DISTRIBUTE YOUR PERSONAL OR ACCOUNT INFORMATION TO ANY OUTSIDE SOURCE
BACK 2 THE BASICS understands that the privacy and security of your personal and account information is important to you.
We adhere to confidentiality standards designed to protect your personal information. Personal and account information is maintained by BACK 2 THE BASICS to fulfill our legal and regulatory requirements and provide you with the services you have requested.
This includes information about BACK 2 THE BASICS sponsors and donors as well as other personal information from visitors that is collected on our website and by other online and offline means.
BACK 2 THE BASICS PRIVACY POLICY
BACK 2 THE BASICS SEEKS TO USE ALL AVAILABLE MEANS TO PROTECT INFORMATION COLLECTED AND STORED ELECTRONICALLY AND ELSEWHERE. WE WILL NOT USE YOUR PERSONAL AND FINANCIAL INFORMATION FOR PURPOSES OTHER THAN THOSE YOU HAVE SPECIFICALLY AUTHORIZED. BACK 2 THE BASICS DOES NOT SELL, LEASE, TRADE, SHARE OR OTHERWISE DISTRIBUTE YOUR PERSONAL OR FINANCIAL INFORMATION INCLUDING EMAIL ADDRESSES, PHYSICAL ADDRESSES, PHONE NUMBERS OR OTHER PERSONAL INFORMATION TO ANY OUTSIDE SOURCES.
ONLINE PRIVACY STATEMENT
BACK 2 THE BASICS is committed to respecting your online privacy and security. Our website has been developed to allow you to visit us on the Internet without identifying yourself or revealing any personal information. If you choose to provide us with information from which you can be personally identified, it will be used exclusively to support your relationship with BACK 2 THE BASICS.
DATA SECURITY
To prevent unauthorized access and to maintain the accuracy and integrity of stored data, BACK 2 THE BASICS has implemented comprehensive control measures and processes utilizing current technology. BACK 2 THE BASICS uses Internet Encryption Software, Secure Socket Layer (SSL) Protocol when collecting or transferring sensitive data such as credit/debit card and banking information. Entered data is encrypted at your browser and sent via the Internet in an encrypted format. It is then de-encrypted at our server. Once we receive your personal and financial data, it is only accessible to staff members authorized to access your account information and process these transactions.
INFORMATION WE COLLECT
Information collected on our website and through other online and offline means is subject to BACK 2 THE BASICS's online privacy policy. On certain BACK 2 THE BASICS web pages you may become a sponsor, make donations or request materials. The types of personally identifiable information we collect on these pages may include your name, contact and mailing information, telephone, email address, contribution type, credit or debit card, and banking information when the payment method is via electronic funds transfer (EFT). Data collected online may also be combined with information you may provide if you become an BACK 2 THE BASICS sponsor or donor.
Like many other websites, our site uses "cookies" to track activity within our site as well as record the IP address of each visitor to this site. A cookie is a small text file that is stored on your computer. A cookie contains a unique identifying feature that allows our computer to recognize you when you return to our site. The recorded IP address tells us which site you came from when you visited our site. It does not include your email address or other personal information.
We use the information we record to help gather demographic information about visitors to our site including but not limited to what countries and domains visitors come from and general information about their behavior on the site. We also use it to troubleshoot problems with our servers and to administer this website more effectively.
HOW WE USE IT
The information we collect may be used to improve the content of our web pages, to notify visitors about updates to our website, or it may be used by us to contact sponsors, donors and others regarding BACK 2 THE BASICS programs when prior opt-in approval has been given. BACK 2 THE BASICS uses your information to better understand your interests and to provide the best possible service to those who support us. Specifically, your information allows us to help facilitate a transaction, respond to inquiries, and provide updated information to you regarding your sponsored friend and other events. Credit card numbers and banking information are used only for payment processing and are not retained for other purposes.
HOW WE PROTECT IT
Your privacy is important to us. BACK 2 THE BASICS never sells, rents, leases, trades or shares your personal information with other organizations for commercial purposes. The identity of all persons who contact us through our website is kept strictly confidential. The use of your information is limited to internal purposes of BACK 2 THE BASICS by authorized individuals, and serves only to further our work and no other corporation or organization. We will not share your information with others so that they may contact you for commercial purposes, nor will we send mailings on behalf of others. As previously authorized or required by law, we will only share the personal data you provide to BACK 2 THE BASICS entities and/or our business partners who are acting on our behalf to complete the activities described above. All such BACK 2 THE BASICS entities and/or business partners, including those located in other countries, are governed by our privacy policies with respect to the use of this data.
ACCESS TO YOUR INFORMATION AND OPT OUT
BACK 2 THE BASICS offers sponsors, donors and others the ability to contact us by email, telephone or mail to review and update their personal information and have inaccuracies corrected in contact information, financial information, unique identifiers or transaction information. Registered users of our website may also review and edit some of their personal information online.
Our electronic communications to you will include a link to opt out from receiving further communications from BACK 2 THE BASICS. At points on our website where you give us your personal information, you may indicate your interest in receiving our communications or you may opt out of receiving those communications.
If, at any point, you decide to opt out of receiving communications from us, you may use the contact information below to opt out.
To protect your privacy and security, we will also take reasonable steps to verify your identity before providing you with this information or updating your information in our system. You may access and update this information by sending us an email at bjohnson.back2thebasic@gmail.com, calling Sponsor Services at 866.696.0946, Monday through Friday from 8 a.m. to 5 p.m. Central time, or writing to us at:
BACK 2 THE BASICS
435 w. 87TH Street
Chicago, IL. 60620
By notifying BACK 2 THE BASICS whenever you have a change to your personal contact information — email address, mailing address, phone number, etc. — you will help us make prompt and efficient changes to your records. This helps us keep our administrative costs low and use more of the funds contributed to help the children, youth and aging persons we serve.
CONDITIONS OF USE
BACK 2 THE BASICS provides the services described on its website subject to the following conditions. If you visit our website, you accept these conditions. Please read them carefully. In addition, when you use any current or future BACK 2 THE BASICS website service or visit any entity referenced by BACK 2 THE BASICS on its website, you will also be subject to the guidelines and conditions applicable to any such entity.
LICENSE AND SITE ACCESS
BACK 2 THE BASICS grants you a limited, nonexclusive, nontransferable and revocable license to access and make personal use of this site and not to download or modify it, or any portion of it, except with express written consent of BACK 2 THE BASICS. This license does not include any resale or commercial use of this site or its contents; any collection and use of any information, images, content or photographs or any derivative use of this site or its contents; any downloading or copying of information for the benefit of another; or any use of data mining, robots, or similar data gathering and extraction tools. This site or any portion of this site may not be reproduced, duplicated, copied, sold, resold, visited, or otherwise exploited for any commercial purpose without express written consent of BACK 2 THE BASICS. You may not frame or utilize framing techniques to enclose any marks, photographs, content or other proprietary information (including images, text, page layout or form) of BACK 2 THE BASICS's website without express written consent. You may not use any meta tags or any other "hidden text" utilizing BACK 2 THE BASICS's website name or marks without the express written consent of BACK 2 THE BASICS. Any unauthorized use terminates the permission or license granted by BACK 2 THE BASICS to access this site.
DISCLAIMER OF WARRANTIES AND LIMITATION OF LIABILITY: THIS SITE IS PROVIDED BY BACK 2 THE BASICS ON AN "AS IS" AND "AS AVAILABLE" BASIS. BACK 2 THE BASICS MAKES NO REPRESENTATIONS OR WARRANTIES OF ANY KIND, EXPRESS OR IMPLIED, AS TO THE OPERATION OF THIS SITE OR THE INFORMATION, CONTENT OR MATERIALS INCLUDED ON THIS SITE. YOU EXPRESSLY AGREE THAT YOUR USE OF THIS SITE IS AT YOUR SOLE RISK. BACK 2 THE BASICS DOES NOT WARRANT THAT THIS SITE, ITS SERVERS, OR EMAIL SENT FROM THE BACK 2 THE BASICS WEBSITE ARE FREE OF VIRUSES OR OTHER HARMFUL COMPONENTS. BACK 2 THE BASICS WILL NOT BE LIABLE FOR ANY DAMAGES OF ANY KIND ARISING FROM THE USE OF THIS SITE, INCLUDING, BUT NOT LIMITED TO, INDIRECT, INCIDENTAL, PUNITIVE AND CONSEQUENTIAL DAMAGES.
COPYRIGHT
All content included on this site, such as text, graphics, logos, photographs, button icons, images, audio clips, digital downloads, data compilations and software, is the sole and exclusive property of BACK 2 THE BASICS or its content suppliers and is protected by United States and international copyright laws. The compilation of all content on this site is the exclusive property of BACK 2 THE BASICS and protected by U.S. and international copyright laws.
TRADEMARKS
BACK 2 THE BASICS's trade names, trademarks, trade dress and service marks, including those marks indicated on our website, are the sole and exclusive property of BACK 2 THE BASICS, including, without limitation, designs, logos, page headers, button icons and scripts ("marks"). BACK 2 THE BASICS's marks and trade dress may not be used in connection and in any way that is not expressly authorized in writing by BACK 2 THE BASICS, or in any manner that is likely to cause confusion among the public, or in any manner that disparages or discredits BACK 2 THE BASICS. All other trademarks not owned by BACK 2 THE BASICS that appear on this site are the property of their respective owners.
SITE POLICIES, MODIFICATION AND SEVERABILITY
BACK 2 THE BASICS reserves the right to make changes to this site, policies and these conditions of use at any time. If any of these conditions shall be deemed invalid, void, or for any reason unenforceable, that condition shall be deemed severable and shall not affect the validity and enforceability of any remaining condition.
If our information practices change at some time in the future, we will post the policy changes to our website. If you are concerned about how your information is used, you should check back at our website periodically.
If you feel that this site is not following its stated information policy, you may contact us by email at bjohnson.back2thebasic@gmail.com, by calling Sponsor Services at 866.696.0946, Monday through Friday from 8 a.m. to 5 p.m. Central Standard Time, or by writing to us at:
BACK 2 THE BASICS
435 w. 87TH Street
Chicago, IL. 60620
Your privacy is important to us. BACK 2 THE BASICS values the relationships we share with all of our sponsors and donors, who provide financial support for much-needed benefits to the children, youth and aging persons we serve.
Thank you.
COPYRIGHT
Updated July 8th, 2017
© 2014-2017 BACK 2 THE BASICS. All Rights Reserved.
The BACK 2 THE BASICS logo is a registered trademark of BACK 2 THE BASICS, Inc.